Graphene linings
16/02/2021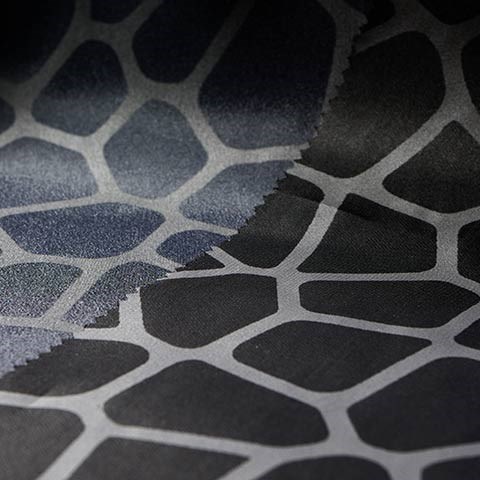 Graphene G+® linings are available as print or membrane, made in cooperation with Directa Plus, one of the leading producers and suppliers of graphene-based products worldwide.

The G+® Planar circuit is a functional print that can be applied to any kind of fabric, providing a circuit with specific features in terms of pattern and coverage.

The main property is thermal comfort, in terms of heat dissipation and equalization in an open system, like a t-shirt, and heat retention and equalization in a closed system, like a jacket.
Furthermore, the G+® Planar circuit is able to confer bacteriostatic and antistatic effects to the fabric, and UV protection.

How does it work?
G+® CTP ensures an active interaction between body and fabric providing:

- heat retention;
- heat dissipation and equalization.
---